Mud day! Loving the mud and getting stuck.
What a lovely day. Mud everywhere. Had the truck stuck for hours. Took towing and digging and you name we did it. My yard at one time was woods and trees everywhere. Then it was a dirt bike track. Next it was turned into a mud bog area. With all the rain we have been having it was for sure playtime. Had to play the night before. Everyone said no it's to dark and you are going to for sure get stuck. Guess what they did. For hours in the dark they tried and tried to get it out. Not happening.
Look at that poor bumper. It took all kinds of work to get it unstuck. Talk about time consuming I would say it was three to four hours Friday night and a good part of the day on Saturday. They pulled and yanked and jerked the truck. It was not moving. I thought it was going to be there for a while. I  knew it would have to come out of there with a flat tire or two. Sure enough it has one. I was told thanks for saying it was going to have a flat tire. It sure did. Only one though. Thank goodness.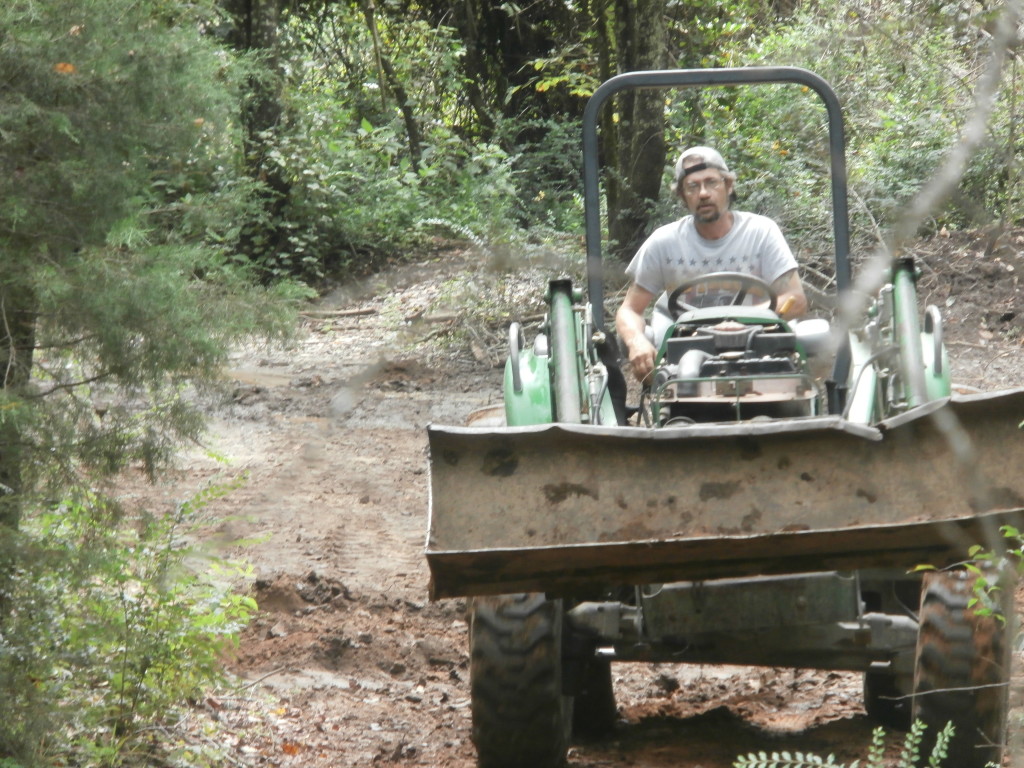 We just bought the John Deere. That was great. Dad to the rescue. They tried to pull it out. The tractor tires were sliding back and forth. Mud city. After numerous attempts they decided on trying to get it out another way. So they tried to build mud up to drive out. That didn't work either. They finally dug it out. Then my son drove right out of it. Yay!!! I was so glad. Flat tire and all. Now we have happy men in the house. All in a days work.