#MyTimeWithCancer(Update)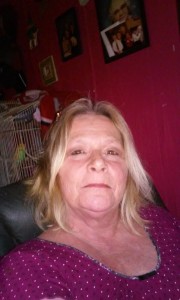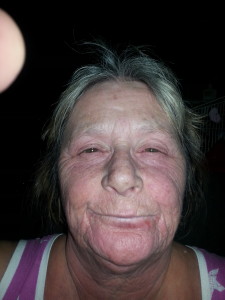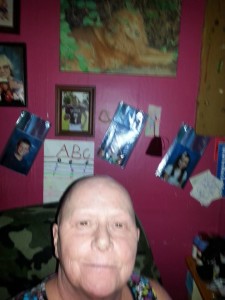 That was me before, while and after. Cancer can really take a toll on someone. I honestly felt I wouldn't get thru this time but I did. Very thankful for that. Nov 3 of 2015 was my last chemo. Going on 2 years now, so far so good. I lost a lot of my taste for food and being unable to smell it when I was cooking it. I was very fortunate that I never got sick throwing up and not being able to eat. My appetite was a lot weaker but I still wanted food. I can now smell and taste food again. That is a great feeling. I still worry continuously tho on whether or not the cancer will come back. I always hear 5 year survival rate. My insurance would not pay for a pet scan to tell me if I was cancer free so I really have no idea. Puts a lot of stress on someone not knowing for sure. I just went to my lung dr. the other day. I do have spots in my lungs but they are very small. Doc tells me don't worry, probably not cancer but we will check again in 6 mts. Here I go a wreck again worrying what the results of those tests will be. How can someone not worry? Enough of that…Here are some updated pics of me. Was just feeling better about myself until I got the call.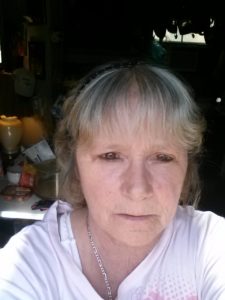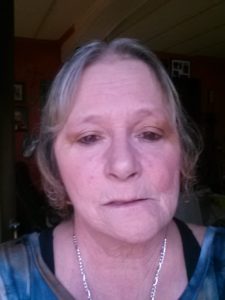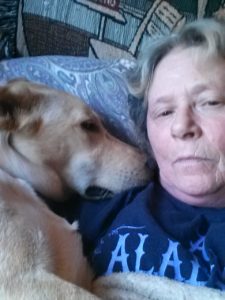 Hey, I finally got hair. Wearing make-up again. On a diet I have lost almost 20 lbs in 3 months. Trying to keep myself busy is all I can do. This pup of mine here she is a lot of  help with that. She is a beauty I'll say. At least to me….. I got her/Molly when she was only 6 weeks old. She slept right next to me on my pillow all night. By 8 weeks old she would run to door and let me know it was time and she had to go. I don't think she messed up but 5 or 6 times and that's because I paper trained her and she missed. She's very smart but so much energy. Wish I had 1/16th of what she had. Glad I have a nice  yard for her to run in. She loves to play fetch, tug of war. You name it she plays it. Well, here she is…..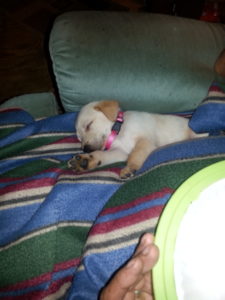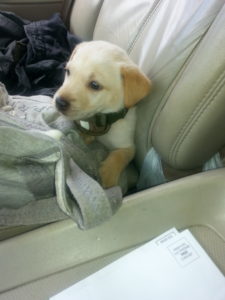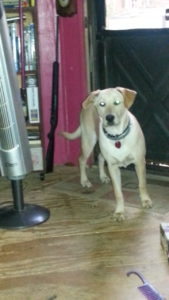 6 mts. time she Molly went from 6 lbs to 54. Doc says she's healthy tho. Molly is fixed thanks to Dothan Spay and Neuter in my area. I wouldn't of been able to afford otherwise. I knew this place existed before I got her. $20.00 is all it costed me. She has had all of her shots and on heartworm and flea control. I highly believe that if you are going to have a pet take care of it like you would your child. If all I had is one hamburger to eat she would get it. She's my baby. Molly has really helped me get thru some of #MyTimeWithCancer(Update). I pray that I am cancer free still in 6 months. Please keep me in your prayers as well. Ok, want to share something else with all of you. Something I purchased but can't seem to come up with enough money to get it livable. My trailer is falling apart. I can't breathe too well in here either. So dusty. Cracks in wood on floor. Cold air and dust blows right in. Dust off the cotton fields and peanut crops. It's horrible. Pollen is plenty too. It rains in between my storm and screen windows. Only have a small stand up shower. I guess I shouldn't complain since I have a shower but these old bones really need to soak in a nice hot tub. It would really help as I have Degenerative Bone Disease in my back. It would be really great when it's cold in here because when I wake up in the morning it's in the 50's in here or colder. Nothing I can do about it. Insulation has all fallen off underneath trailer. I can see daylight around my door. I refuse to dump any more into this garbage I am calling home. Here is my new home I am hoping soon. I know living in here in this trailer is not good for my health at all with my C.O.P.D. and all.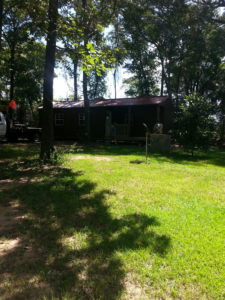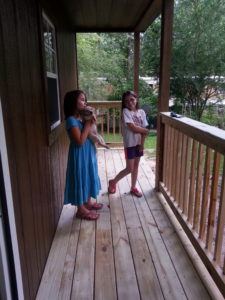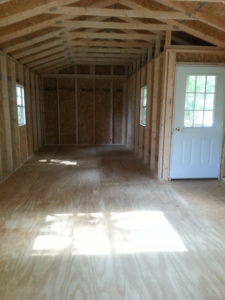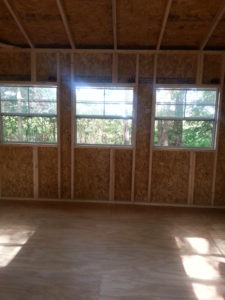 This is my new home. 14×36 in size. Not to big and not to small. Just enough room for me, my pup and my 3 kitties. 2 are outdoors most of the time. They may want to lay in sun in there tho once it's done. I love where I had them put the cabin. Shade in summer. That is a summer pic. In the winter when the leaves are down I get great sun thru 3 front windows. Warms the cabin right up. It was 72 the other day when it was cold out. The cabin is not insulated yet or nothing. My grand daughters love this cabin too. The pic that shows front door well to the left will be my kitchen and bathroom. You will see in video I am sharing where part of the bathroom wall is up. The sun that comes thru the cabin is beautiful. The cabin came with only 2 windows and 1 door but I wasn't having that. Got to have my daylight and another escape route in case of fire. You just never know.  I talked to a few electrical contractors and they want over 3 grand just to wire the kitchen. It's partially done. The electrician I had come out said the kitchen had to be rewired. I just can't believe for a kitchen that's no bigger then 8×10. For a few outlets and a light switch and running to my pole that much. I should of checked into it I guess. He said the rest of wiring looked ok. I was just needing out of trailer so much I jumped the gun and got the cabin.  Just don't know what I am going to do now. I am in a rut. I live on SSI, $775.00 a month. I just got a $2.oo raise. First one in 5 years. They allow me 71.00 a month for food so I have to buy some out of my check too. Once I make the cabin payment monthly. Pay my utilities and phone and necessities I don't have too much of anything left over. Never counted on it would cost so much for the wiring.  Ya know I just wanted out of this terrible trailer that I live in. Once I am out of here to go somewhere I can actually breath so much better. I feel better and everything. Want to share these 2 pics. This is similar to what I will see looking out my kitchen window you see there on the left of pic. What a beautiful portrait from God and all his beauty.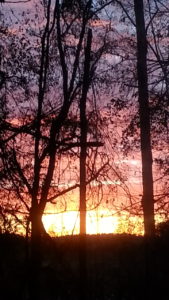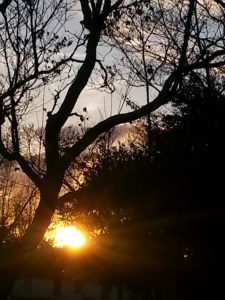 Basically I am about done with this post. I just wanted to share what has been going on with me this past year. Been a long time since I even felt like writing one. Sometimes I just get so darn depressed with everything. But, life goes on. Can't let it keep me down. I am sharing a link or 2 down here for my Go Fund Me Page. If anyone thinks they may be able to help it would be so appreciated. If not, I understand. Times are hard for everyone right now. Just don't know how much longer I can live in this trailer. I may have to move in cabin as it is with no power and water. Would be really rough. Don't know how I would stay warm but I could breathe good. Thanks to all who took the time to read my post to the end. May everything good come your way in life.
Links to my page:  http://I'm raising money for Please help me finish my home. . Click to Donate: https://gofund.me/please-help-me-finish-my-home?pc=tw_cr_n via @gofundme
Thanks again…………God Bless