This was the most awesome birthday cake I have seen in a while. My grandson was at that time all into Mario and it was perfect. My daughter made this all on her own. She is a great baker.
He just loved this cake. I thought my daughter did such a great job. My grandson Leo couldn't wait to get into it. He was like wow A Mario Cake. It tasted really good too. Most of the family was there that day. Lots of pics were took and lots of cake enjoyed.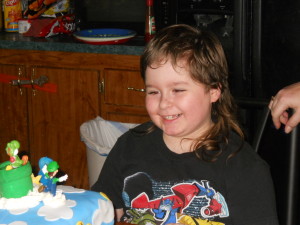 This is my grandson just amazed. He was so happy. Everyone was so happy for him. He was like, "I can't wait to eat it." All of the family enjoyed it tremendously.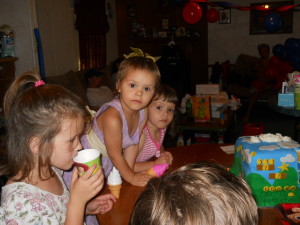 All the kiddies waiting for the cake patiently. They all put their orders in to my daughter for what they wanted their birthday cake to be like. Kids were beside themselves.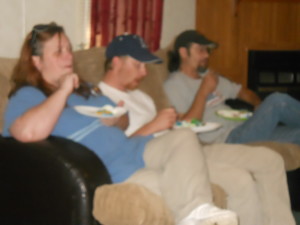 Here are the older folks enjoying the cake.  Everyone was loving it. Including me. Everyone was quiet when they were eating it.